For English Teachers
English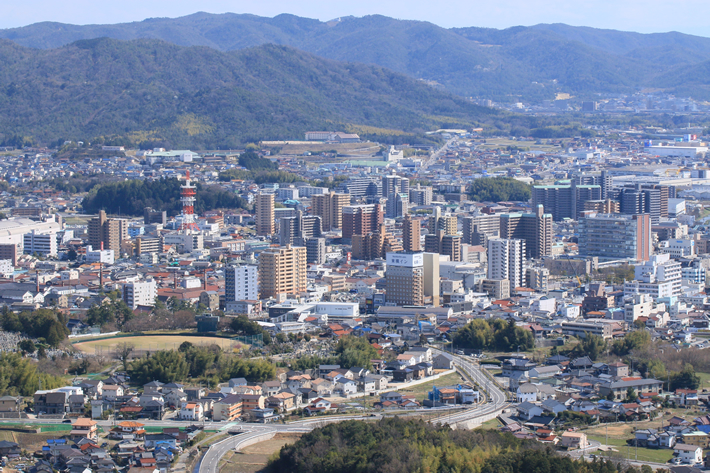 Location
Tamon English School is located in the medium-sized town of Saijo, in central Hiroshima prefecture. Saijo is home to Hiroshima University's main campus as well as various industries, including semiconductor and automotive companies, and government and private research facilities. The town itself is convenient to either walk or cycle around, with a variety of restaurants, supermarkets, cafés, etc., to be found around town. It is less than 40 minutes by train to downtown Hiroshima City, and our school is conveniently located just in front of Saijo Station.
What does Tamon mean?
Tamon comes from the Japanese word 多聞 (tamon: to listen carefully). This name symbolizes our commitment to listen carefully to the opinions of students and faculty to create an environment and instruction methods that meet our students' needs.
Our philosophy
90% of our students come for one lesson a week. It is our mission to maintain students' motivation and teach effectively to help students improve as much as possible in the limited amount of class time. To fulfill this mission, our teachers and staff make a daily effort to improve our lessons and build a positive relationship with our students.
Our system is based on our philosophy
Teaching:
We employ a personal, student-centered style of teaching. Classes are divided into 9 levels, from beginner to advanced. As much as possible, classes are also grouped based on students' goals and personality. This allows us to teach each class in a focused and effective way.
Class size:
Each class is from 1 – 4 students. This allows for each student to actively participate and speak more, allows us to teach material pertinent to each student, to correct students' English usage, and to give attention to each student on a personal level.
Support system:
We also support our students outside of the classroom by providing such services as a free weekly writing check, free weekly grammar practice, and a library of books for our students to borrow.
Our school:
We are an independent school devoted to our one location. Our goal is to maintain a high level of quality at our one school.
Our history
We opened in 1994 and are one of the longest-running schools in the area. We strive to maintain a school with a professional yet comfortable environment where students ranging from elementary school children to company workers are glad to receive quality education over a long term. Over the past 20 years, we have been blessed with numerous students who return to Tamon after moving back to the area, and parents and children who both come to our school. Also, a lot of students join our school because they have heard from friends and acquaintances of our sincere, high-quality, and friendly teachers and staff.
無料体験

Free Trial
TAMONでは、英語力を確認し、
自分に合ったスクールかどうか判断するために、
「レベルチェック」「体験レッスン」を
無料で提供しています。
入学を決めるまで料金はかかりませんので、
ぜひお試しください。
来校1回目
学校案内・レベルチェック

約45~60分(※目安)

学校案内とシステムの説明
レベルチェック (英語の経験が無く、英語分からない方も大丈夫です!)

来校2回目
無料体験レッスン

実際のレッスン(60分)を体験
TAMONのレッスンの進め方、雰囲気、およびレベルをご判断ください。